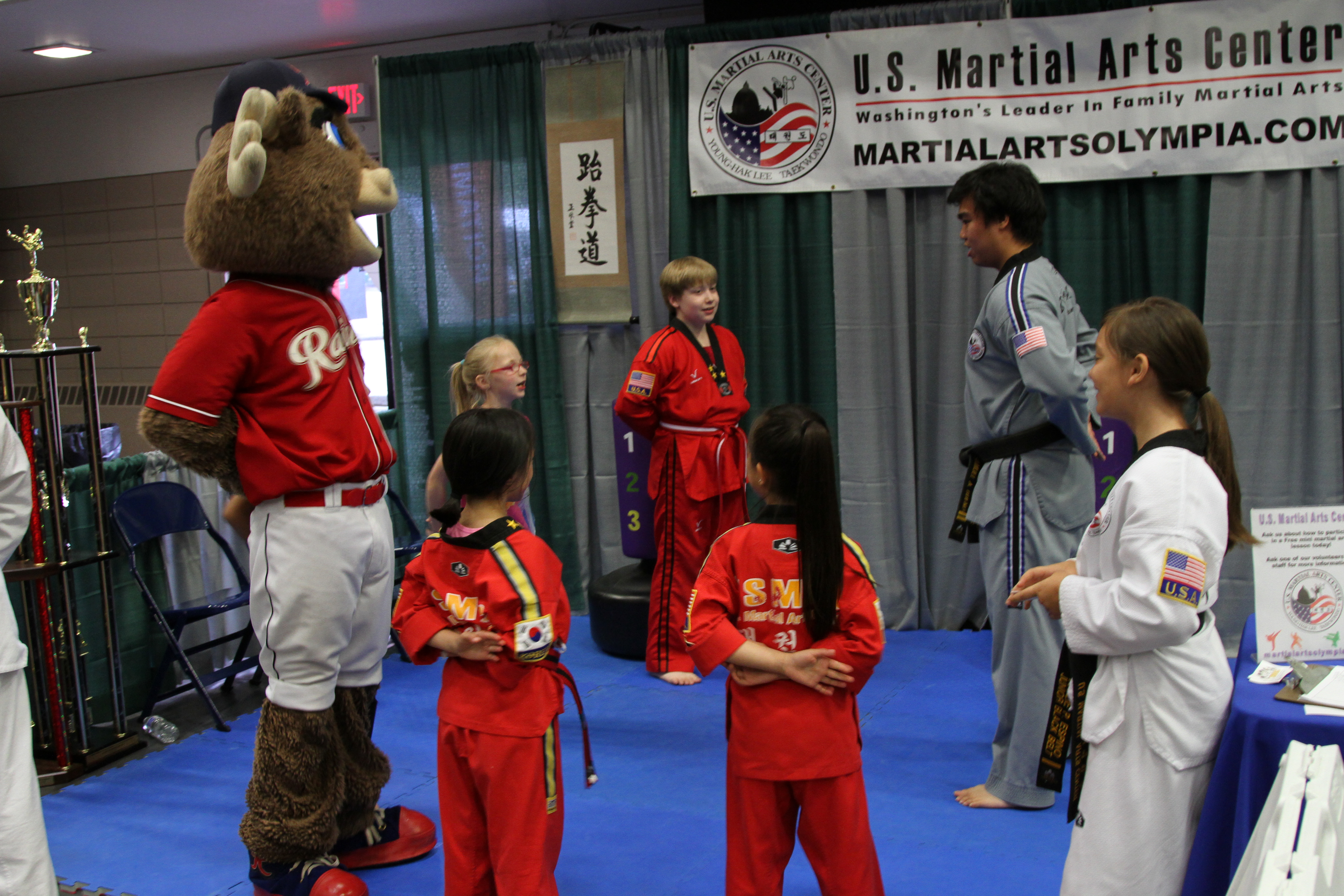 Be sure to mark your calendars for May 20 & 21, 2023– it's one weekend you and your family won't want to

miss!



Since 1988, Lacey Spring Fun Fair organizers have worked hard to create the perfect environment for kids...it's called Kid's World! With the help of non-profit organizations from the greater Thurston County region, Saint Martin's University, the City of Lacey, and North Thurston Public Schools, the campus of St. Martin's University is converted into a kids paradise every May.
When you venture into the Saint Martin's University Hal and Inga Marcus Pavilion, you will find over 40 booths tailored for kids of all ages. Where else can you create masterpieces of art, shoot hoops, and get your face painted all in one place...Kids World! Just outside the Pavilion doors, kids will discover inflatable obstacle courses, rides, and a train ride for the whole family.
Kids World participants represent local businesses and community organizations. Booth fees are lower than in our vendor area so we ask that each Kids World participant provide a craft, game, or activity for the kids. Kid's World booths are not allowed to have items for sale. Non-profits receive a discount on booth spaces!
How to Apply:
Thank you for your interest in Lacey Spring Fun Fair! Ways to Register:
REGISTRATION WILL OPEN IN JANUARY (Date TBD)
Ways to Register:
Download, Print, and Mail/Email this Application in with your Payment.
Email: Info@laceyspringfunfair.com
.
Kids World Booth Fees
8 x 10 space     $25 non-profit         $50 for profit
8 x 20 space     $50 non-profit        $100 for profit
Taxes & Fees may apply
2019 Participants
American Cancer Society, Inc • AYUSA International • Build a Bus Home • Capital City 3 on 3 • Charlie Safari • Chinqually Booster's SC • Dynamic Edge•  Athletics • Education First - HS Exchange Year • Floorball Guru • Gateway Christian Center • GraceWorks • High Impact Dance • Lacey Cooperative  Parent Preschool • Lions Club - Lacey Midday • Olympia Amateur Radio Society • Olympia Coin Club • Olympia Community School • Oly Family Chiropractic • Olympia Family Theater • Olympia Waldorf School • Olympic Ballroom Dance • Paramount Martial Arts • Part of Your World Princesses • Sequoia's Treehouse • Small to Tall Pediatric Dentistry • St. Benedict's Episcopal Church • St. Michael's Parish and School • Sonic Elite Olympia • South Sound Behavior Therapy • South Sound Reading Foundation • Thurston County Youth Football League • Thurston 9-1-1 Communications • Thurston County Public Health • Thurston County Public Works • Thurston Diversity Council • Warrior B.E.A.R.S. • Washington Corrections Center • City of Lacey - Water Resources • City of Lacey - Lacey Museum • City of Lacey - Parks & Recreation • Emerald City • Lacey South Sound Chamber •
Saint Martin International Program • Molina • US Martial Arts • YMCA
Kids World Policies
All booths within Kids World shall include games, activities, giveaways, crafts, or prizes for kids.
Kids World activities are free to the public.  Selling items or soliciting for donations is prohibited.
All booths shall be set-up between 3 p.m. and 6 p.m. on Friday, May 19, 2022.
Kids World participants are responsible for providing their own tables and chairs, making their space/booths and tables attractive and inviting (e.g., decorative items, skirting/covers for tables, etc.).  A banner is also required for each booth, identifying your organization/activity. 
IMPORTANT:

The success of Kids World depends on all booths remaining open for the entire event.  By agreeing to participate, you have committed to staffing your booth offering either a game, craft, or activity for the entire event beginning on Saturday, May 20, 2023, 10:00 a.m. to 6:00 p.m. and ending on Sunday, May 21, 2023, 11:00 a.m. to 5:00 p.m. Failure to provide adequate staffing for the event, or adhere to Kids' World Policy requirements, will cause forfeiture of your organization's participation in future Lacey Spring Fun Fairs.
∗Please note there is a strict NO PETS policy that will be enforced throughout the Fun Fair.