With two fun-filled days the Lacey Spring Fun Fair hosts over 75+ commercial, arts and crafts, and food vendors annually.
The 2019 Lacey Spring Fun Fair is open
Saturday, May 18 from 10am-6pm and Sunday, May 19 from 11am-5pm. 
The deadline for vendor registration was Friday, April 19.  Before registering, please email info@laceyspringfunfair.com or call (360) 481- 4393.  Limited booths are available. 
To find out more about each vendor category, click on the links below:
We are no longer accepting Food Booth applications for the 2019 Fun Fair.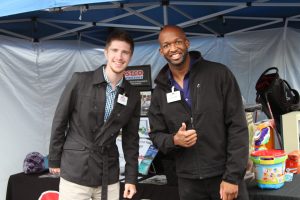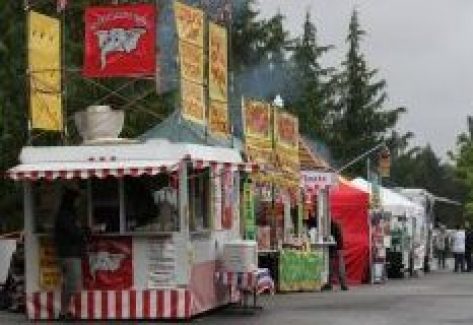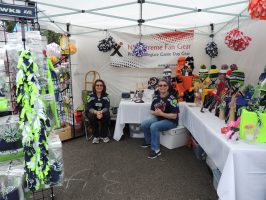 2019 Vendors Policies
Don't miss this great opportunity!  Show and sell your products at the 32nd Annual Lacey Spring Fun Fair!
Duplication - Duplicate Vendor Booths are not allowed. If you are worried about a possible duplication call 360-481-4393. If it is determined your products are a duplication your registration fee will be immediately returned and you will be notified at once.
Vendors must be open during these hours on both days.
Saturday, May 18: 10am - 6pm
Sunday, May 19: 11am - 5pm
BE PREPARED:
ALL BOOTH SPACE IS OUTSIDE and vendors are responsible for their own protection from weather.  Vendors are strongly encouraged to bring or rent a tent.
ELECTRICITY:
Some electricity is available.  Extension cords are not available for rent or to purchase on site.  Bring a 100' extension cord.
SET UP:
You must be set up and have all vehicles/trailers off grounds 1 hour before the fair opens, no exceptions. If needed tents, tables, and chairs can be rented for an additional fee. See applications and/or the online registration forms for more information and pricing.
Lacey Spring Fun Fair Mission Statement
The mission of the Lacey Spring Fun Fair is to build community pride and identity, and to provide an annual event that offers fun activities and educational opportunities for families and people of all ages.
Booths and/or space will not be made available to groups or individuals for the purpose of advocating a particular political, social or religious point of view.  In the conduct of the festival, individuals will not be allowed to solicit outside of established booths and/or space for the purpose of monetary gain, or for the advocacy of a particular political, social or religious point of view.
∗Please note there is a strict NO PETS policy that will be enforced throughout Fun Fair.