This Year We are Celebrating 30 Years of Free Family Fun!!!
Join us the first weekend in May for two days of FUN for families and young people of all ages!  Since 1988, Lacey Spring Fun Fair has provided FREE activities and entertainment for thousands of visitors. With arts and crafts, commercial vendors and food concessions Fun Fair is a popular community celebration!
NEW DATES FOR 2017!!!
This year the Lacey Spring Fun Fair will be the FIRST WEEKEND IN MAY!  Join us May 6 and 7, 2017 for another great weekend of family fun!!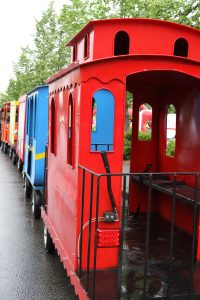 Saturday, May 6                        
10am – 6pm
Sunday, May 7
11am – 5pm
St. Martin's University
5300 Pacific Ave SE
Lacey, WA  98503
 

Highlights

 from 2016
 *Exciting New Rides: In addition to the popular Pony Rides, Pirate's Revenge, Fun Fair Circus Train, and various obstacles courses we were pleased to introduce: Ballistic Swings, Cliff Jump Jr., the Jurassic Adventure Playground, and a 3-story slide.


Saturday:
* Fun Fair Family Parade: 12, Noon * Mariner's Moose: 11:30-1:30
* Rainiers' Rhubarb: 11:00-12:00 * Mikey and Mimi Mouse: 11:00-2:00
* Emerald Kingdom Characters: 11:00-2:00
Sunday:
* Car Show: 11:00-4:00
* Emerald Kingdom Characters: 11:00-2:00 * Donald and Daisy Duck: 12:00-2:00
* Talent Show: 2pm

We'd like to THANK our sponsors, community partners, and participants for helping make the 2016 Lacey Spring Fun Fair a HUGE SUCCESS!
 Hosting Sponsor
Presenting Sponsor
                                                                                               
2016 Fun Fair Family Parade Sponsor 
2016 Car Show Sponsor

Benefactor Sponsors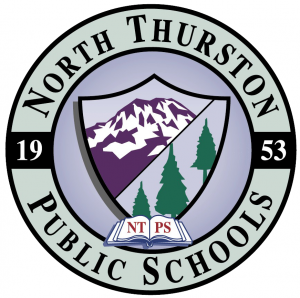 Patron Sponsors
 Getting There:

Parking will be limited this year so here are some alternatives.



Shuttle

– Free Shuttle Bus Runs all weekend every 15 minutes from South Sound Mall (by the  Flag Pavilion/Civic Plaza) to Saint Martin's University.  Shuttles run Saturday 10am-6pm and Sunday 11am-5pm.

Intercity Transit – Public transportation is another great option. Intercity Transit Bus #67 has the closest stops to Fun Fair. Plan your trip now by clicking here.
Driving – Fun Fair is held at Saint Martin's University, 5300 Pacific Ave, Lacey, WA 98503. You can find parking via the Franz Street entrance. You can also park at Lacey City Hall and walk along the bike path to the University (5-7 minutes).
∗Please note there is a strict NO PETS policy that will be enforced throughout the Fun Fair.